Nephrology is a branch of medicine which deals with the Physiology and Diseases of the Kidneys. Nephrology department of Phoenix Hospital is amongst one of the pioneer center of its kind & will play a profound role in management of critically ill patients. This department is concerned with the diagnosis and treatment of kidney diseases, including electrolyte disturbances and hypertension, Diabetes and care of those requiring renal replacement therapy, including dialysis and renal transplantation.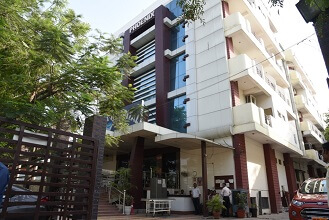 We Specializes in managing critically ill Patient which includes:
• Diagnosis and Treatment of Kidney Disease.
• Kidney Biopsy.
• Fistula Preparation.
• Jugular Cath.
• Perma Cath.
• Haemodialysis.
• Peritoneal Dialysis.
• Plasma Pheresis.
• Hameo Filtration.
• Electrolyte Disturbance.
• Hypertension.
• Diabetes.
• Renal Replacement Therapy.
• Dialysis and Renal Transplantation.
• Hemodialysis.
• Care for Transplant Recipients.